So
BURY
@themet
was the second of the
BACK TO BACK
Tour dates with DODGY and what a night - we are getting to grips with playing all the songs from both our most recent album
Stand Upright In A Cool Place
and
The Dodgy Album
and even
'As My Time Goes By'
our personal bugbear remains on the set list, stubborn little fella that it is.
Once again Dodgy were quite humbled by the audience reaction, which is proving to make this seem not the mammoth task it appeared when we began. Although we have been painstakingly clear what the Back To Back Tour is all about and how beyond focusing on those two albums we simply don't have the time to play many more songs, we might expect to hear at least one heckle of dissent, a jarring
"Grassman!"
yelped from the back but as yet the crowds have been lovely, so thank you.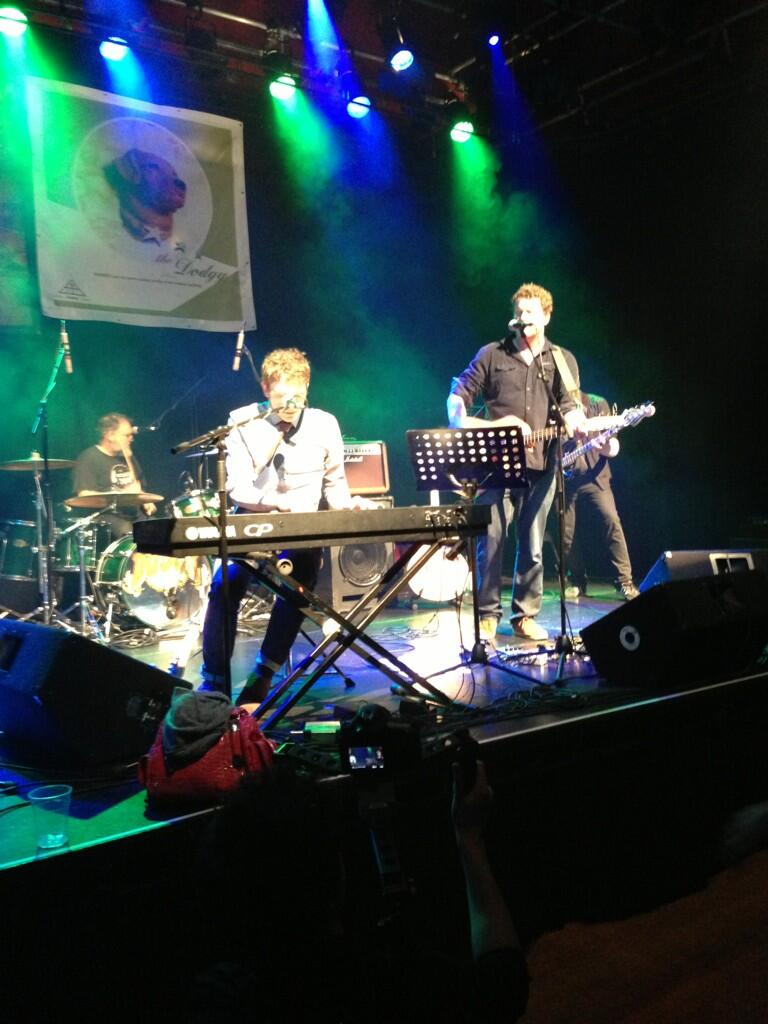 Last night's special guest was
Tom Hingley
(
@tomhingleymusic
), a proper gentleman he was too and a great pleasure to have play with us. Tom played an impressive set of his own songs before our first set and then jumped back on and played a few Inspirals hits before our second set of
The Dodgy Album
songs. Listening to you lot sing along to Tom performing
This Is How It Feels To Be Lonely
was a special moment -
thank you Tom
.
After the two albums there was enough time and feedback from the audience for us to play
Good Enough
and Nige wanted to play
If You're Thinking Of Me
which we did and an inspired choice as it went down a storm. Song of the night had to be
'Only A Heartbeat'
from
Stand Upright In A Cool Place
though. For those that didn't manage to catch the video for this song when it was released as a single check it out below.
So all in all a great gig in Bury and thanks to Jane Lavender (
@janelavvieBN
)
@TheBoltonNews
for the Twitterpic of last nights gig above and this smashing hot off the press REVIEW:
http://www.theboltonnews.co.uk/leisure/boltonmusic/music_reviews
Tonight (Fri 10th May)
we expect even bigger things from Cannock and there's a rumour that Jon Brookes from
@thecharlatans
might be popping down, who's new documentary #MountainPicnicBlues about the making of Telling Stories we are looking forward to seeing very much.
This just gets better and better - hope to see you at one of these shows soon