SO, the
Back To Back Tour
is underway, with Dodgy playing latest album
Stand Upright In A Cool Place
in it's entirety along with our debut
The Dodgy Album
.
AT this very moment knocking this out as we are about to do a live session for
@BBCLancashire
and then on to
BURY
@themet
for tonight's gig. Here we are soundchecking at the BBC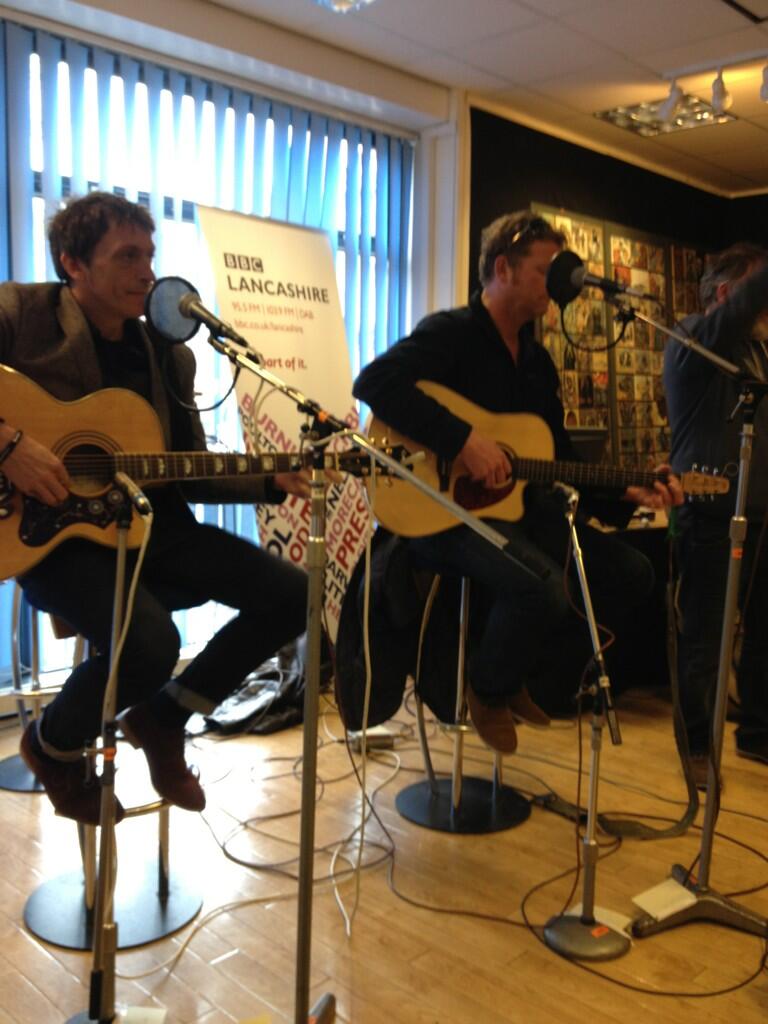 It was a great tour opener last night in Wales at
Theatr @Brycheiniog
in
Brecon
, a few nerves beforehand as the enormity of our self-inflicted epic adventure was realised. We still hadn't quite decided which set of songs to begin with but in the end opted for
Stand Upright In A Cool Place
and never have those songs sounded so sweet all together and appreciated by you out there in the audience.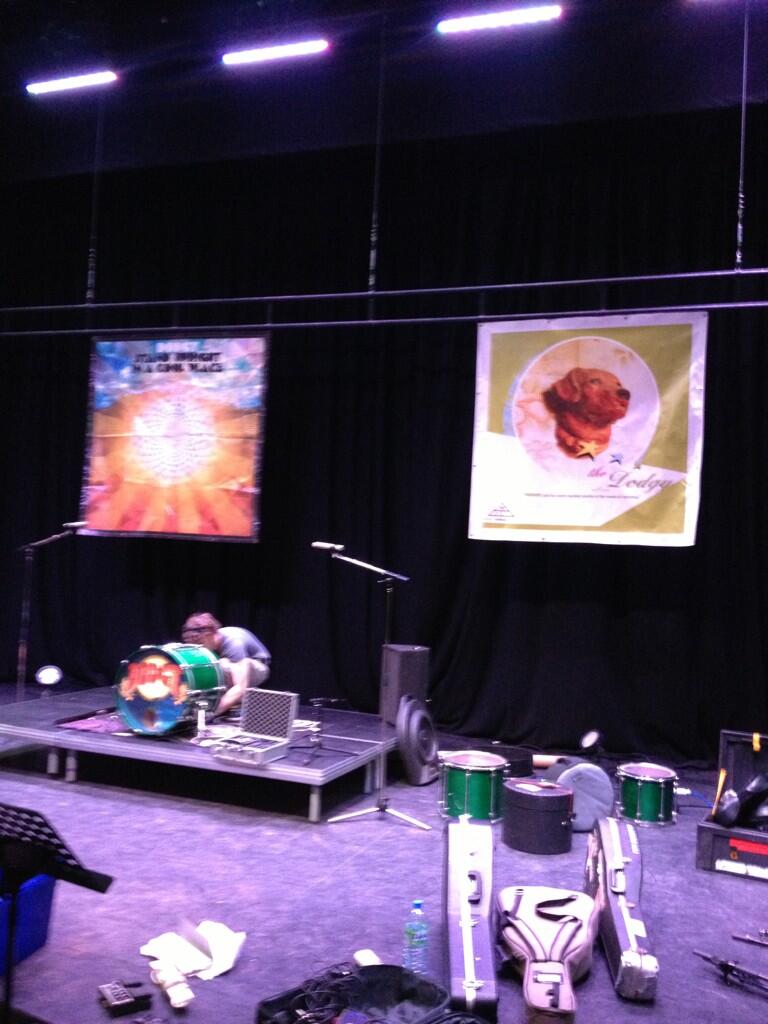 We had a couple of rehearsals revisiting the songs on
The Dodgy Album
but launching into playing them live brought the memories flooding back, not simply because we are playing songs that we haven't played for 20 years but also because an important member of our team at that time Damage, turned up, he used to handle all the merchandising for Dodgy and much much more. Playing these songs is wonderful, fun and only occasionally a bit of
"what were we thinking there?"
- If you can be blown away by one of your own tunes then
'Satisfied'
gets it from all of us and by the looks and response from the audience, you are going to think so to.
We do have a problem child though and that is the little one we called
'As My Time Goes By'
he's naughty bad and generally wrong - some corporal punishment might be required in the coming nights or might even consider grounding - we will let you know.
We are doing a bit of audience consultation on the Back To Back Tour and last night managed to squeeze in two extra songs
'Good Enough'
and
'Staying Out For The Summer'
which is enjoying a bit of chart action in this week's
@NME
at
No.72
- NUMBER SEVENTY TWO! in their 100
Greatest Britpop Songs
which is ...
interesting
.
Tom Hingley
@tomhingleymusic
is joining us tonight in Bury - should be a stormer
OK back to that radio session - listening 'll
Back To Back - we'll keep you updated x